Melbourne Hydronic Heating is proud to offer you the best designer radiators in the world. 
Choose from modern designs that become a visual centrepiece, more subtle contemporary solutions or ornate traditional panels – the options are almost endless. Choosing from our Designer Panel range will ensure your hydronic system delivers more than just heat to your home.
For more information on our Designer Panel range, please explore some of the options below or contact us.
Discover our Designer Radiators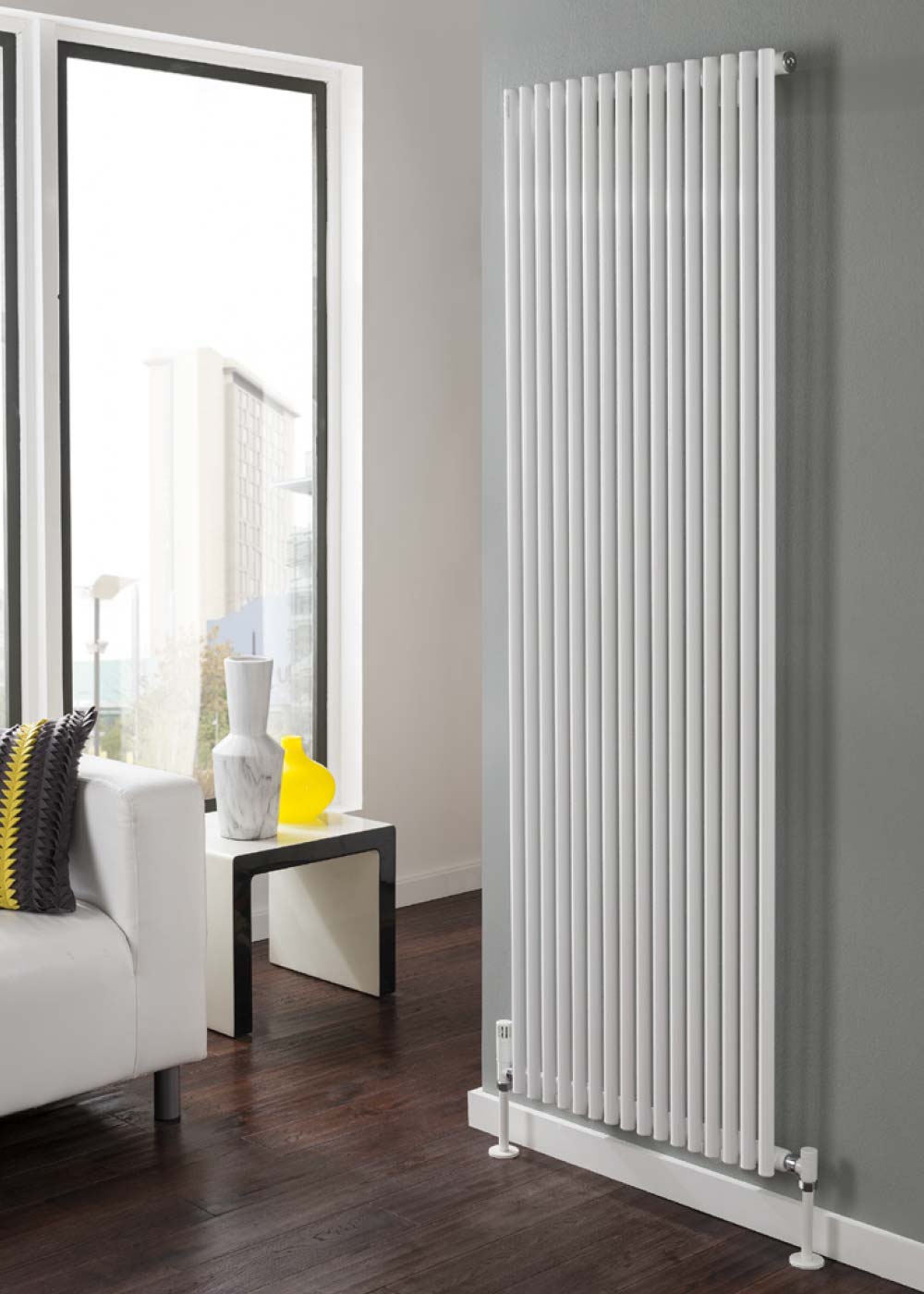 A modern take on a slimline tubular panel radiator available in different colours with vertical and horizontal options.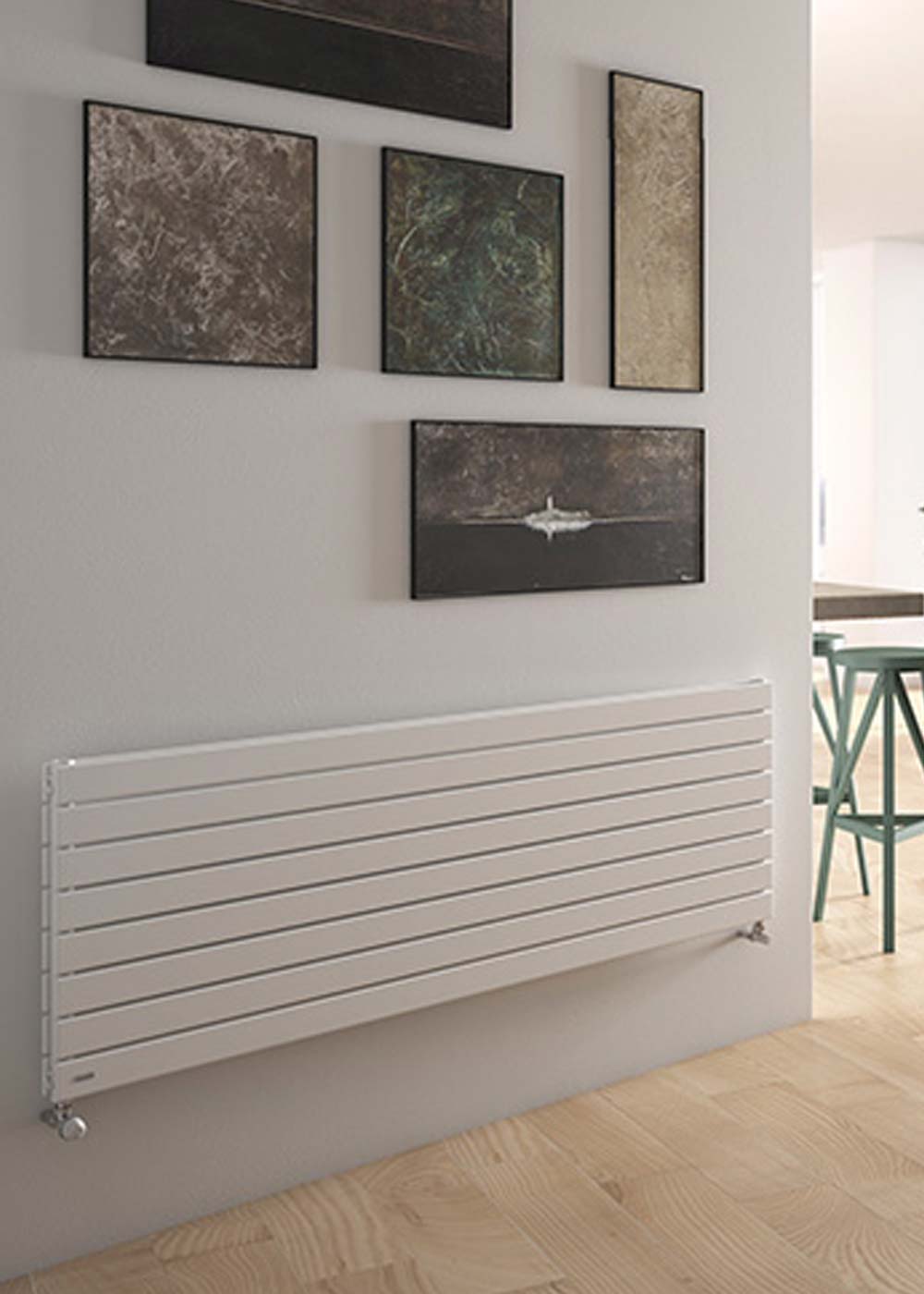 Miro is a straight decorative radiator available in different colours with vertical and horizontal options. The two opposing rows of flat tubes produce a high heat output, providing high efficiency.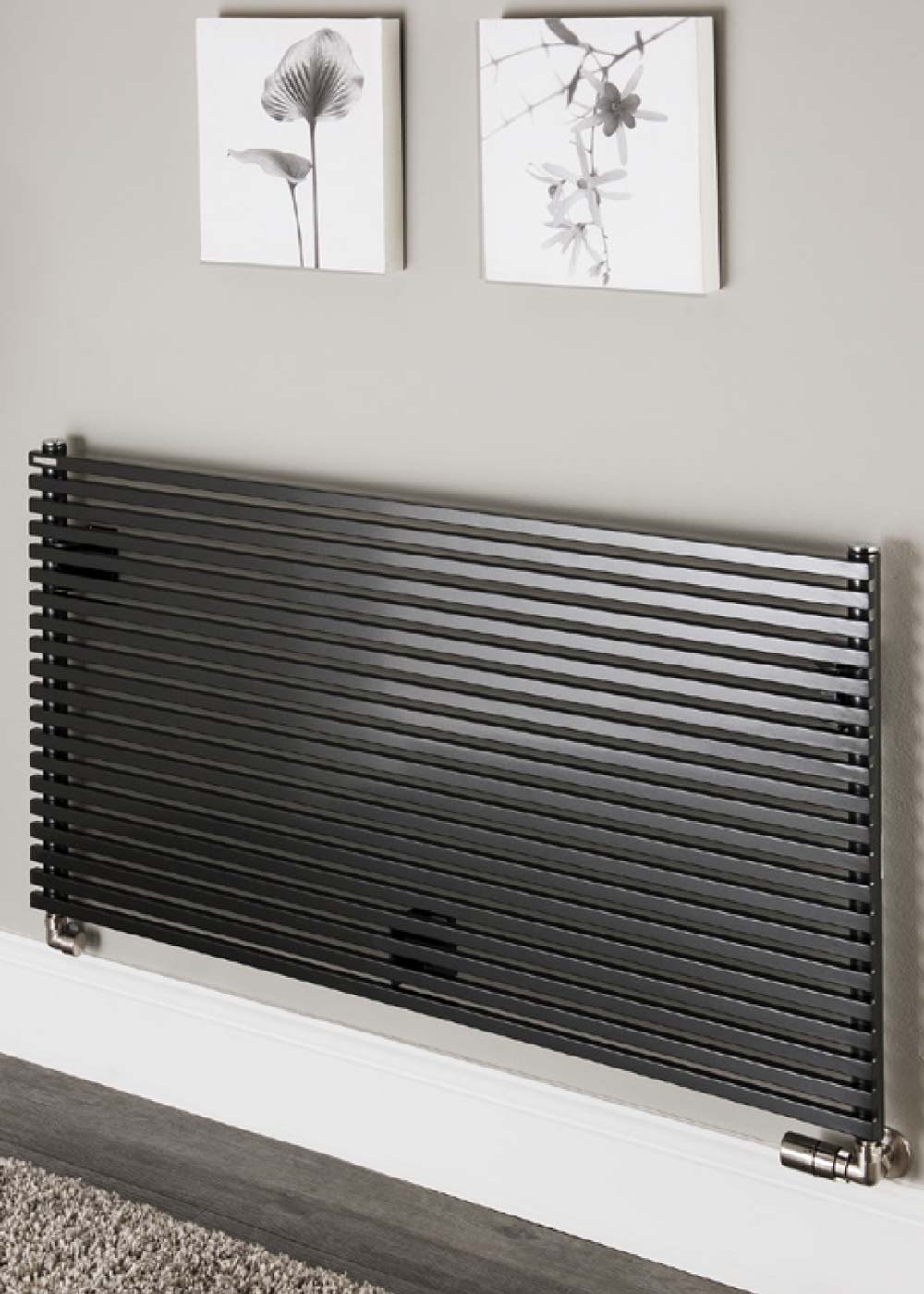 Inspired by the best in Italian design the H20 carbon steel radiator is characterised by rectangular section tubular elements carefully calculated to optimise the thermal performance.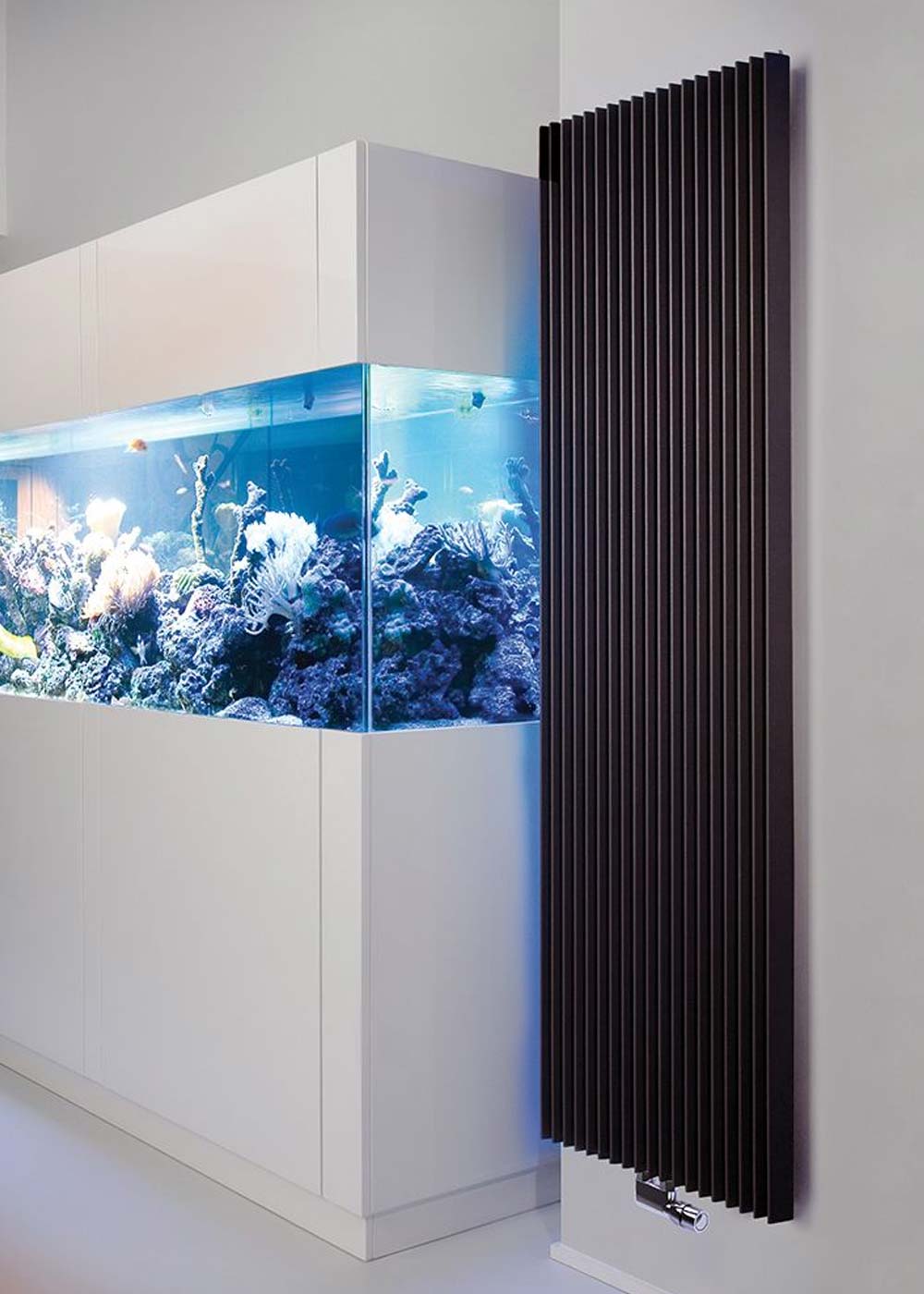 Iguana Plus is more than a functional radiator; it is an efficient radiator of warmth, designed with real feeling, and providing excellent value for money.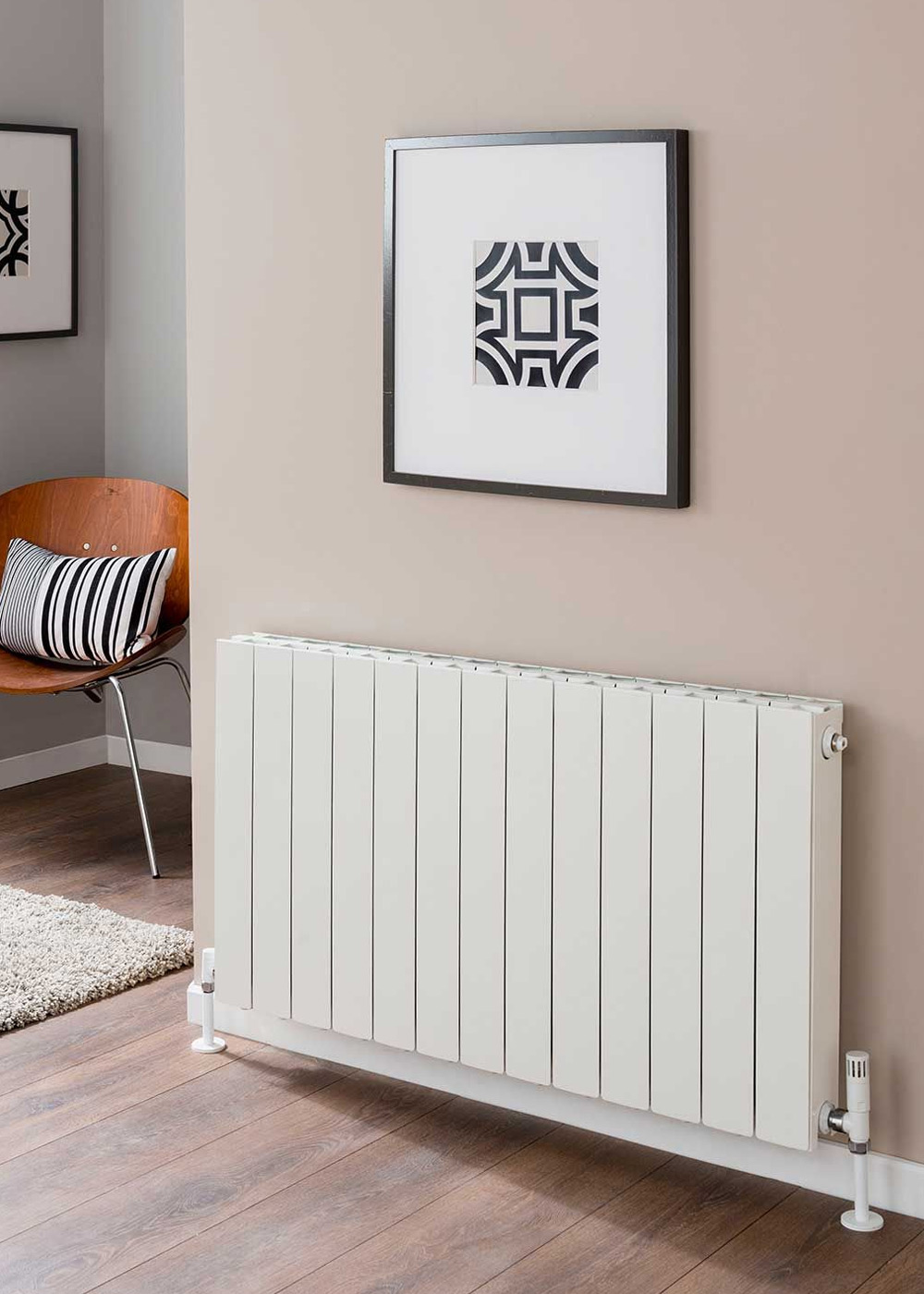 The Oscar is great if you are tight on wall space but need higher output, it can also be supplied with matching end panels.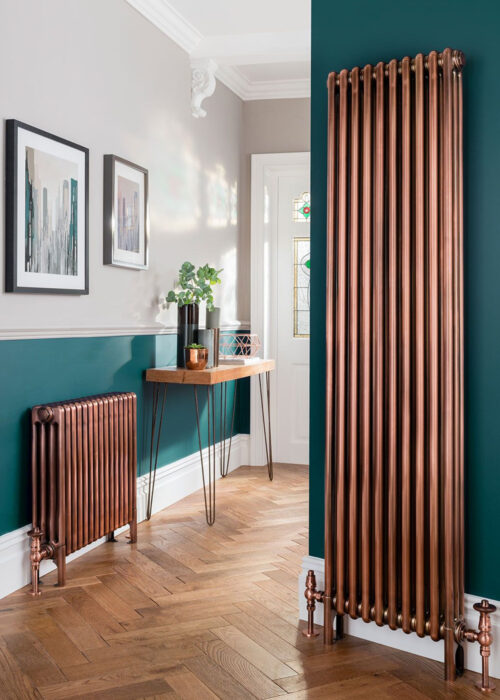 The made to order range of Ancona steel multi column allows you the flexibility to create a radiator that matches your exact requirements including multiple colour options.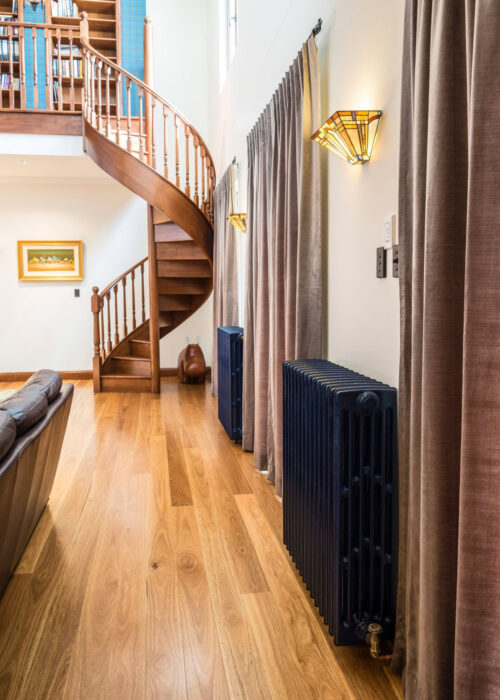 Traditional and classic Cast Iron radiators have a great appeal to many people – the rough, rustic, almost unfinished surface provides great character, especially for the period style home that requires special authenticity in its decor.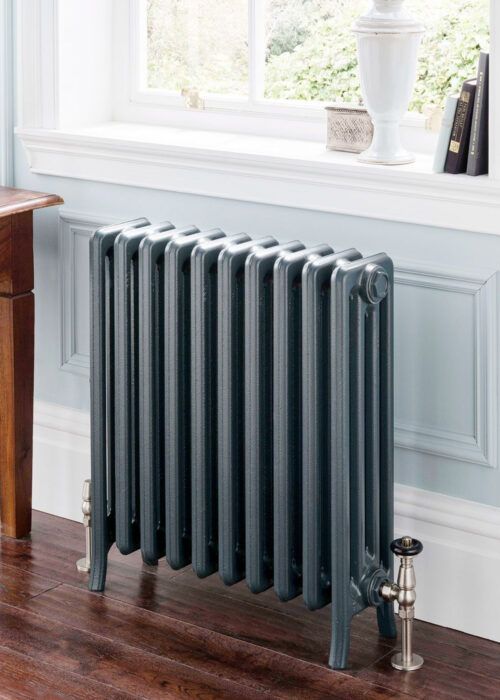 The epitome of traditional heating, cast iron radiators are a must for any period property/restoration, suitable for every room in the house. The Priory 3 Column is a clean and simple design, it has a charming rustic style produced with a roughcast process that can leave a textured finish to the surface. Delivered in white primer ready to be painted, also available in other RAL colours and special finishes.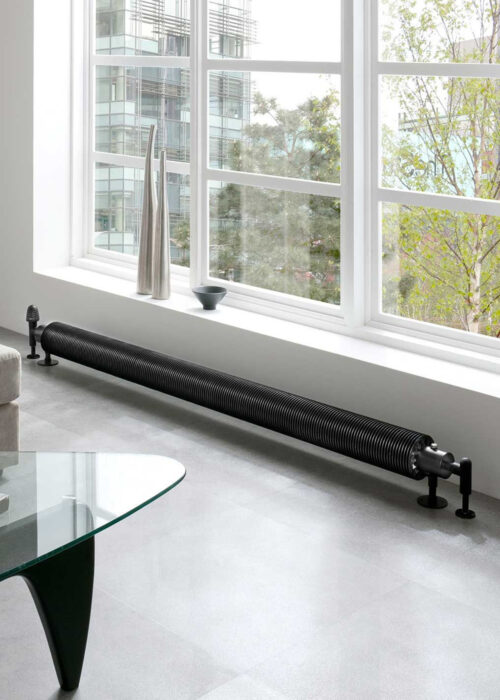 The Halo is a classic contemporary design. Industrial and low level in style, the design works well in open plan areas with large expanses of glass.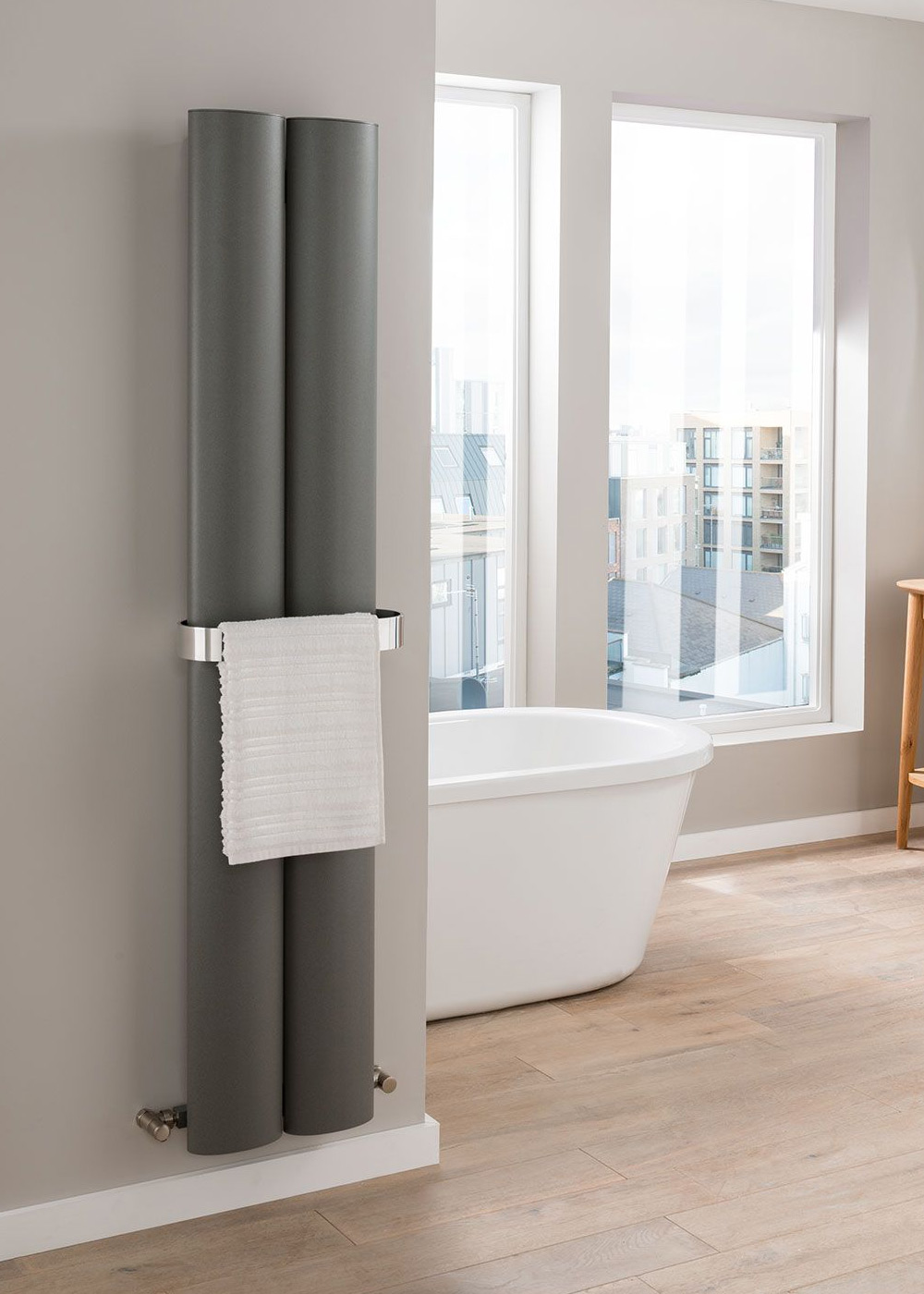 This striking radiator has excellent thermal properties in an attractive lightweight design.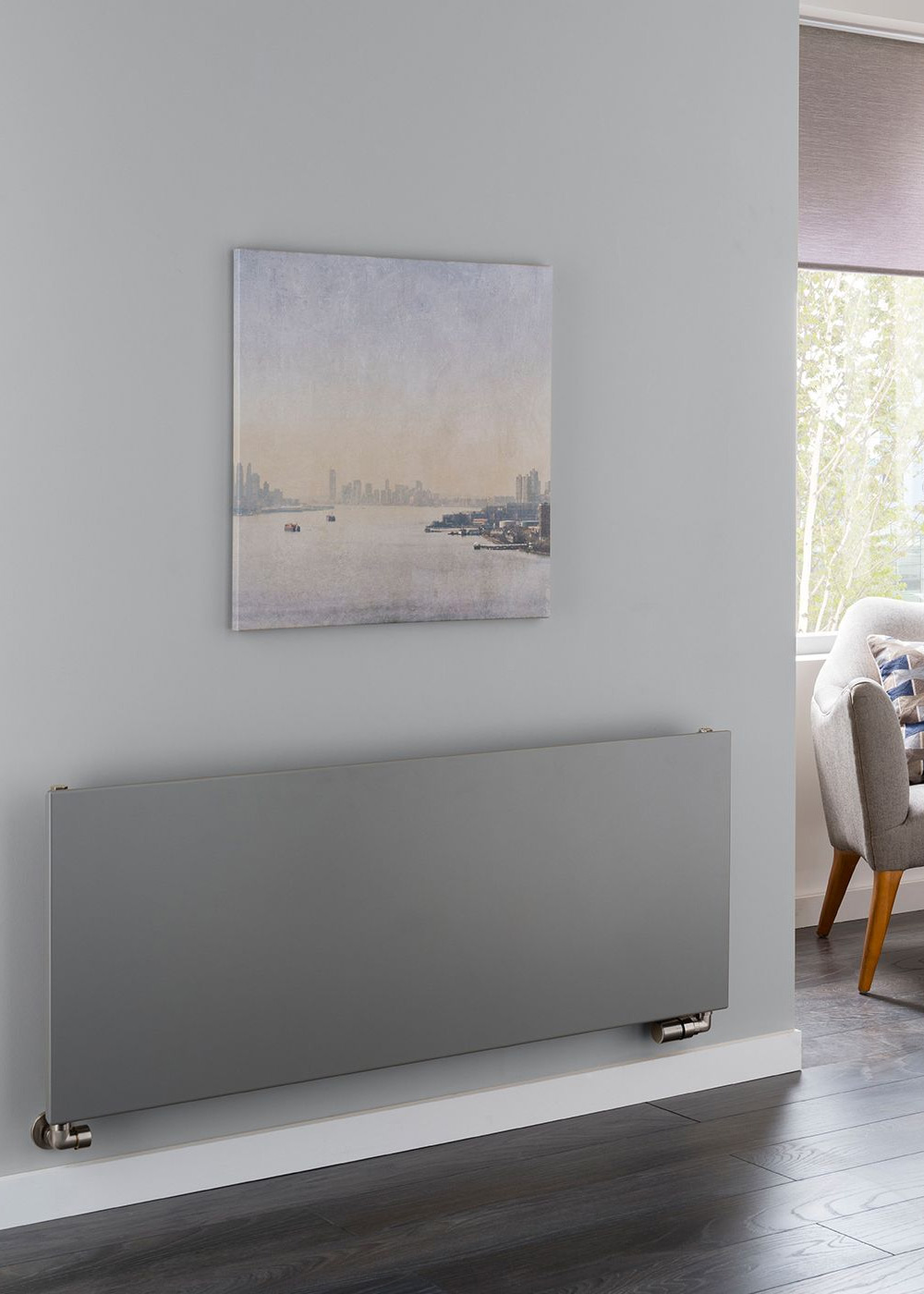 The Ice Bagno are part of the Ice Range. Available in both a horizontal and vertical configuration, on vertical options full towel bars come as standard, short bars are available on request.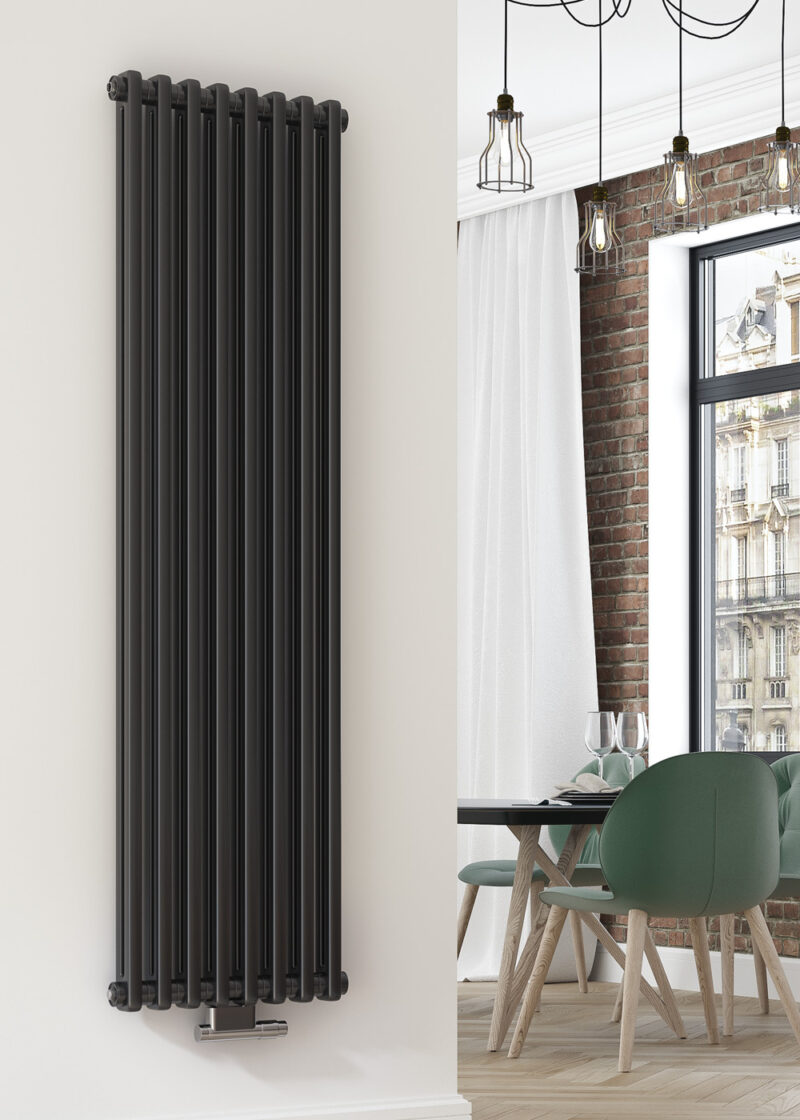 A leading supplier of sustainable hydronic heating comfort solutions and Europe's largest producer of hydronic radiators. Purmo offer an extensive range of European styled Designer hydronic radiators that are manufactured to the highest quality and beautifully presented for the  comfort and efficiency of your home. 
If you'd like a quote, wish to visit our showroom or would simply like more information about hydronic heating, please contact us. Alternatively, please feel free to fill in your details below and a member of our team will contact you within 48 hours.
Just had hydronic heating installed by the team at Melbourne Hydronic Heating. The guys did a fantastic job and were great to have around. Most importantly the house is beautifully warm - no more hot air blowing through the ducted system! If you're think about changing to hydronic heating, give these guys a call.
First Class. Efficient, Courteous. Highly recommend.
Workmanship and aftersales service is 1st class. Highly recommend!
We had an excellent experience with this group. Quick and competitive quote from Darren, and the installer Andy was very knowledgeable and thorough. I have no hesitation in recommending this company.
Excellent service from Darren and all team members. Very professional company. The heating is the best!
Being such a big and expensive install I think its worth a review. We are very happy with the install from Darren and team. We have a massive house and we are now warm everywhere in the house. Generally a very clean install. They were not the cheapest quote but we felt they had the best ideas for making the installation as hidden as possible and they were very willing to discuss locations of each unit in a way that suits the look of the house. The hydronic system is also very economical.
Our son has allergies, so it was a not a big decision to swap ducted to hydronic heating. Our home was architecturally designed with not too many options for the retro fitting of hydronic panels. Darren found ways to enable panels in all areas where others said it could not be done.