Take control of your home comfort and save on energy costs with a range of Home thermostats from leading brands. 
From smart WiFi thermostats with room sensors and humidification control, to programmable and non-programmable thermostats products we have an option to meet any variety of needs.
For more information on our controls range, please explore some of the options below or contact us.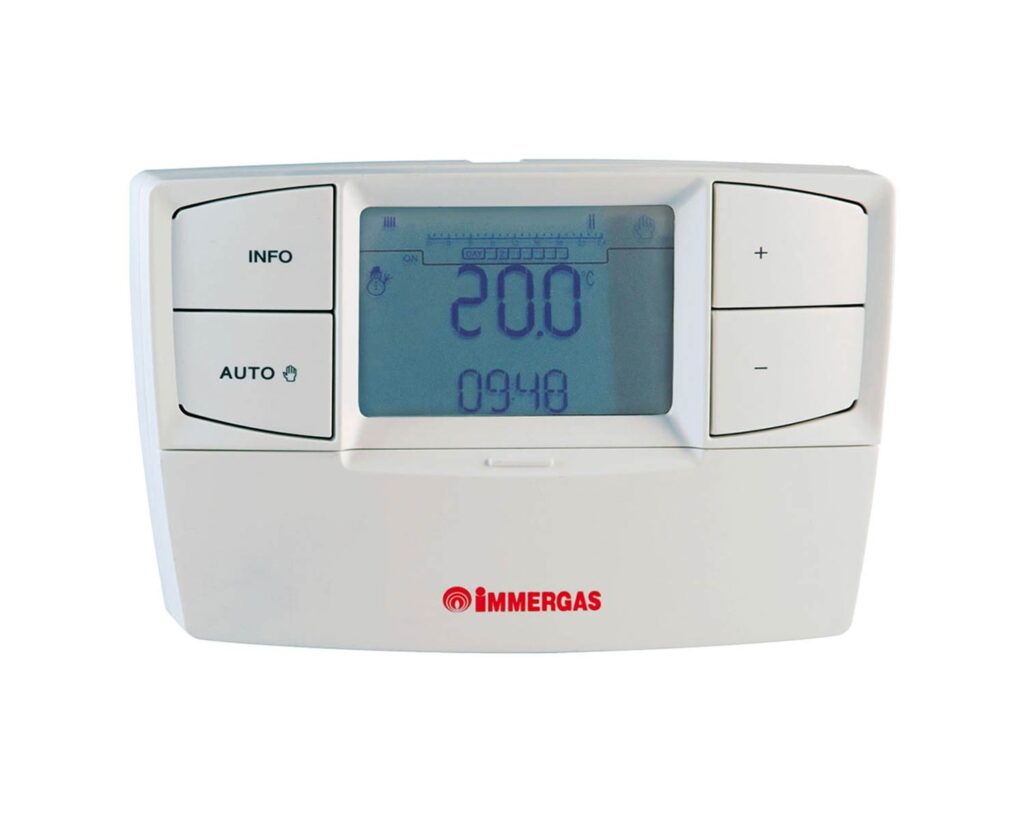 The Immergas Crono 7 and CARV2  (for Combi Boilers ) programmers are the high Standard units that accompany the Immergas range of boilers  They are  7 day programmable thermostats  designed to guarantee ideal temperature conditions at any time of the day and night for each individual day of the week. Programming the Crono 7 and CARV2 is extremely easy and a wide display allows constant control of all values set.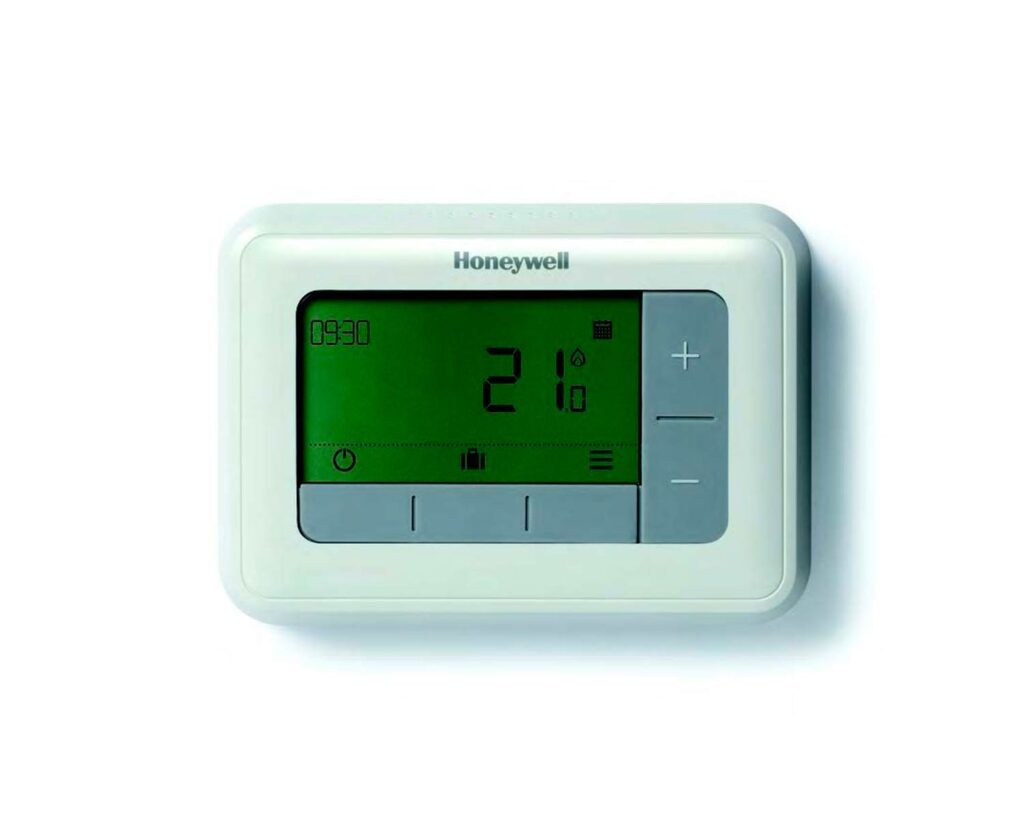 T4 Series Programmable Thermostat is smart, simple and efficient. With effortless temperature control, simple temperature scheduling and levels of automated control, the T4 offers a level of intuitive usability customers expect from today's technology. The Unit can be programmed to operate automatically  to different temperature settings 4 different times per day 7 days per week.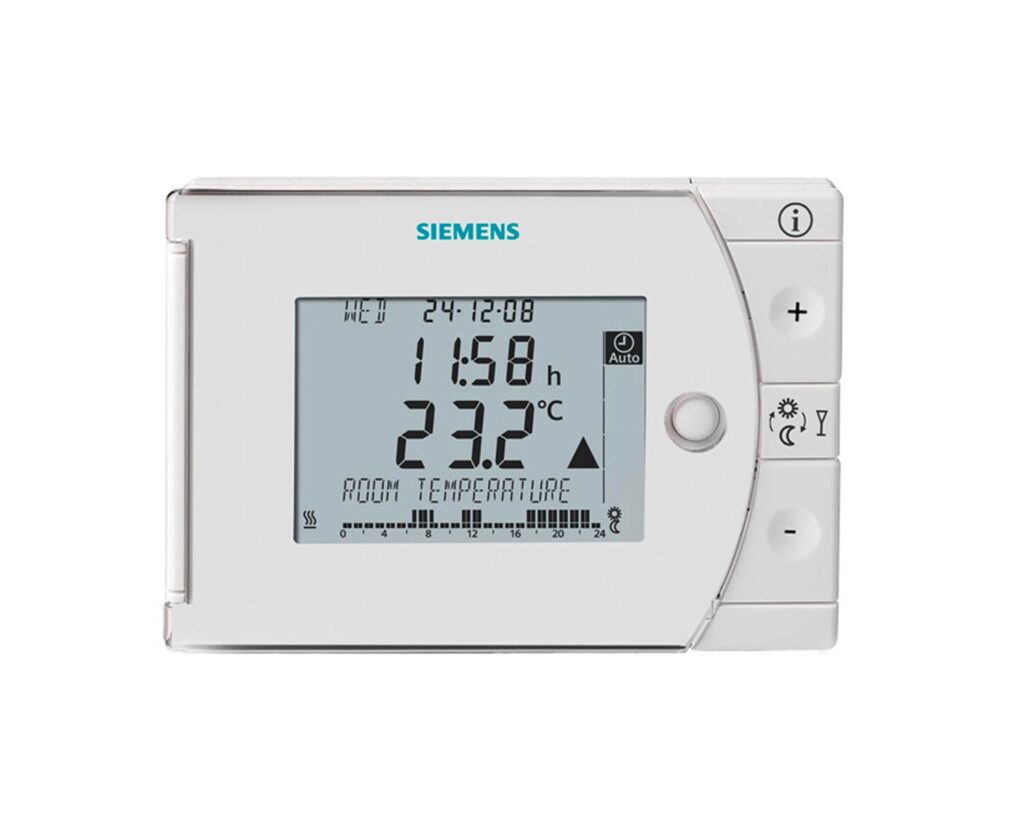 With an elegant and timeless design, the REV range of thermostats complement every home. They can be programmed to control the temperature of your home to suit your daily routine  3 different times per day. Based on the time settings, when nobody is home or at night, the REV thermostats revert to an energy saving set point.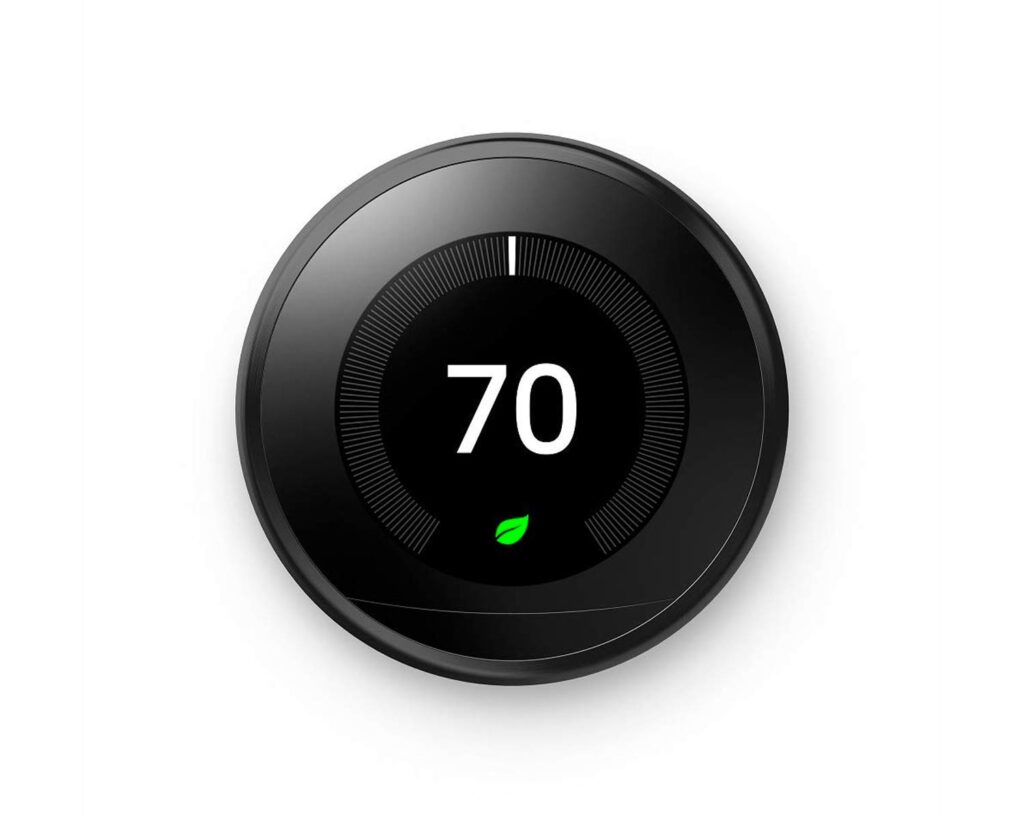 The Nest Thermostat  is  wifi enabled and learns the temperature you like, then programs itself. It knows how long it takes to heat your home so that you're comfortable when you get there. When you leave, it turns itself down so that you save energy. And with the Nest app you can change the temperature or check your Energy History from anywhere.
Just had hydronic heating installed by the team at Melbourne Hydronic Heating. The guys did a fantastic job and were great to have around. Most importantly the house is beautifully warm - no more hot air blowing through the ducted system! If you're think about changing to hydronic heating, give these guys a call.
First Class. Efficient, Courteous. Highly recommend.
Workmanship and aftersales service is 1st class. Highly recommend!
We had an excellent experience with this group. Quick and competitive quote from Darren, and the installer Andy was very knowledgeable and thorough. I have no hesitation in recommending this company.
Excellent service from Darren and all team members. Very professional company. The heating is the best!
Being such a big and expensive install I think its worth a review. We are very happy with the install from Darren and team. We have a massive house and we are now warm everywhere in the house. Generally a very clean install. They were not the cheapest quote but we felt they had the best ideas for making the installation as hidden as possible and they were very willing to discuss locations of each unit in a way that suits the look of the house. The hydronic system is also very economical.
Our son has allergy's, so it was a not a big decision to swap ducted to hydronic heating. Our home was architecturally designed with not too many options for the retro fitting of hydronic panels. Darren found ways to enable panels in all areas where others said it could not be done.
If you'd like a quote, wish to visit our showroom or would simply like more information about hydronic heating, please contact us. Alternatively, please feel free to fill in your details below and a member of our team will contact you within 48 hours.