If rooms in your home have a large spread of glass, such as floor-to-ceiling windows or bi-fold doors, we recommend using a trench convector. 
This is a discrete way of heating a room without affecting its aesthetics. Heat is channelled through a steel unit installed in the sub-floor of your home, and connected to the hydronic heating system throughout your house. The unit itself is concealed by a stylish floor grille, custom-made for your home.
For more information on our Trench Convectors range, please explore some of the options below or contact us.
Discover our Trench Convectors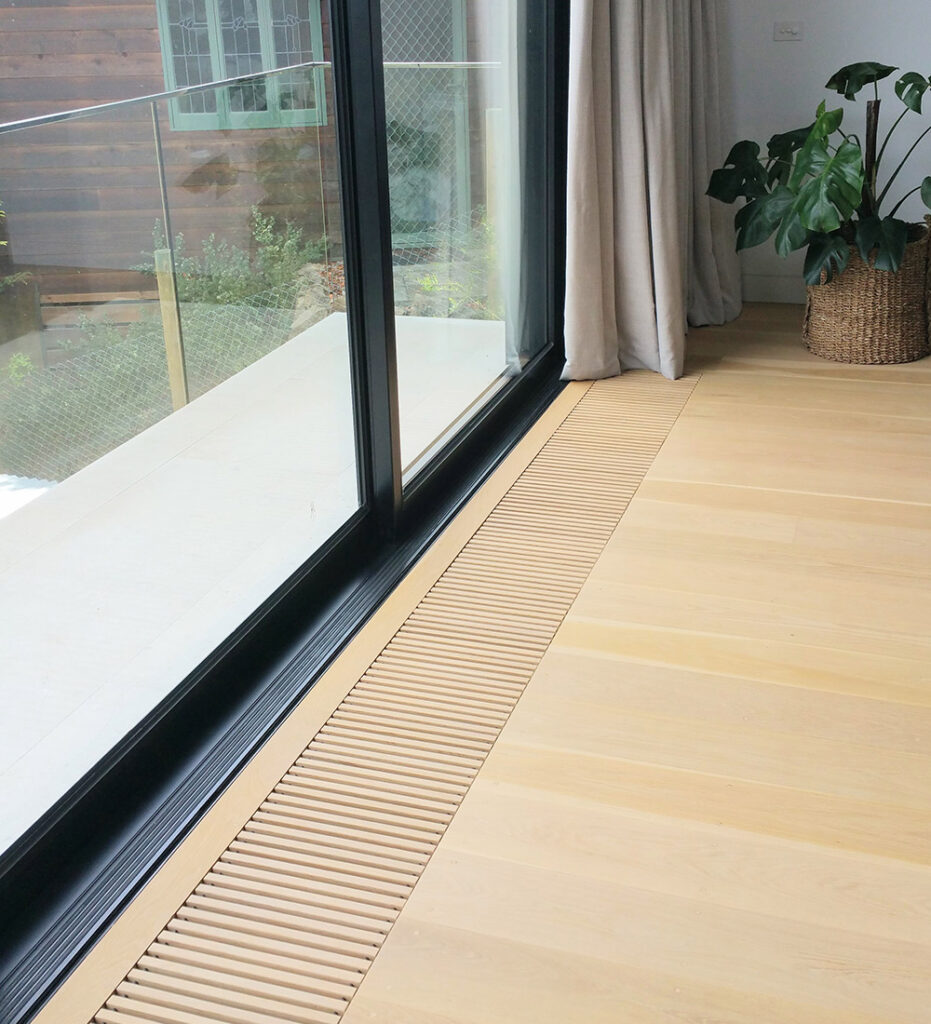 The perfect climate you can feel but not see, easy to install and virtually invisible after installation, Jaga trench convectors will fit into your architectural plans with no need for compromise. Making use of physical principles, particularly those which counteract the cold air that runs down large glazed areas.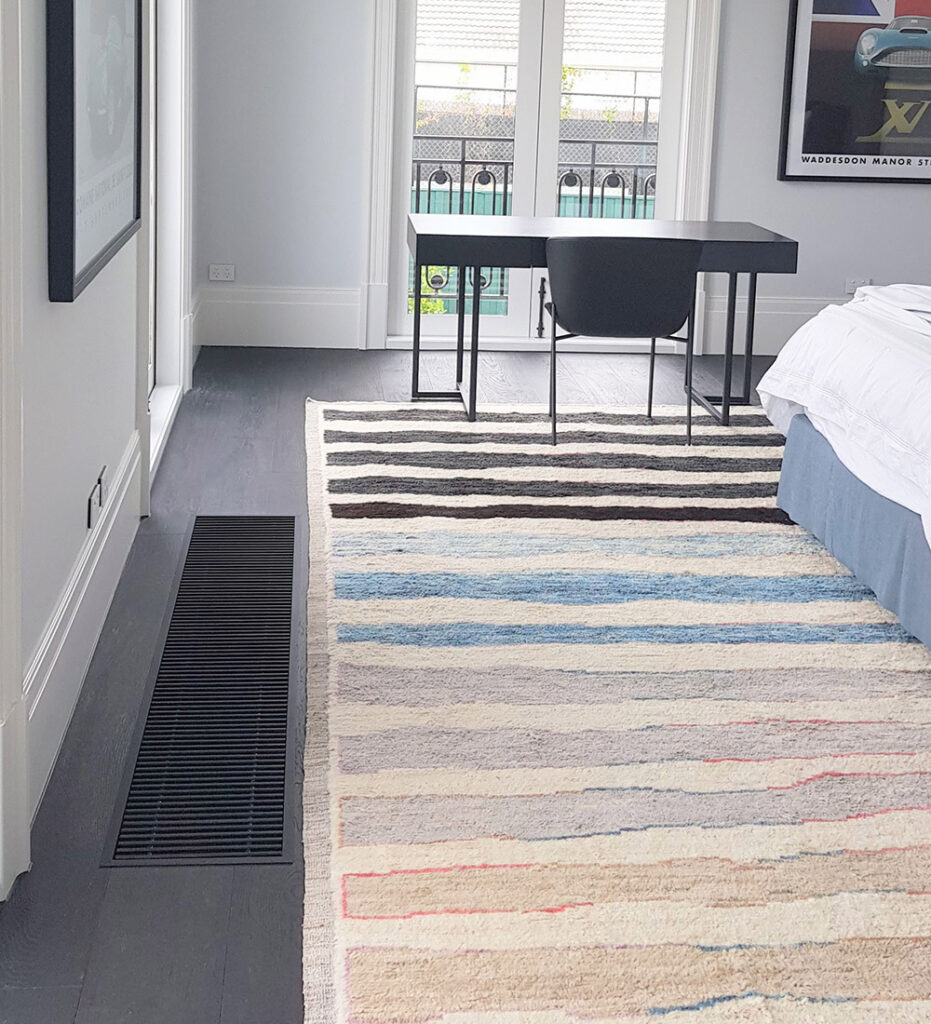 Minimal recess depth, maximum heat. Mini Canal starts at 9 cm. That is why it is the perfect solution for multi-storey buildings or floating floors. Mini Canal is delivered fully assembled and ready-to-mount.
Just had hydronic heating installed by the team at Melbourne Hydronic Heating. The guys did a fantastic job and were great to have around. Most importantly the house is beautifully warm - no more hot air blowing through the ducted system! If you're think about changing to hydronic heating, give these guys a call.
First Class. Efficient, Courteous. Highly recommend.
Workmanship and aftersales service is 1st class. Highly recommend!
We had an excellent experience with this group. Quick and competitive quote from Darren, and the installer Andy was very knowledgeable and thorough. I have no hesitation in recommending this company.
Excellent service from Darren and all team members. Very professional company. The heating is the best!
Being such a big and expensive install I think its worth a review. We are very happy with the install from Darren and team. We have a massive house and we are now warm everywhere in the house. Generally a very clean install. They were not the cheapest quote but we felt they had the best ideas for making the installation as hidden as possible and they were very willing to discuss locations of each unit in a way that suits the look of the house. The hydronic system is also very economical.
Our son has allergies, so it was a not a big decision to swap ducted to hydronic heating. Our home was architecturally designed with not too many options for the retro fitting of hydronic panels. Darren found ways to enable panels in all areas where others said it could not be done.
If you'd like a quote, wish to visit our showroom or would simply like more information about hydronic heating, please contact us. Alternatively, please feel free to fill in your details below and a member of our team will contact you within 48 hours.