Why Summer Is The Best Time To Discuss Heating Solutions For Your Home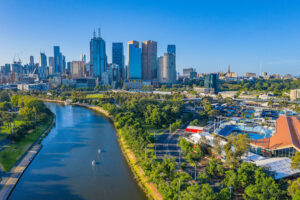 You may have the barbeque uncovered, your swimwear out of the draw, and your thongs next to the front door, but it won't be long before you're facing another Melbourne winter. Don't get to the middle of the year with an old, broken heating system that's harmful to the environment and causes your power bill to soar. The warmer months are the perfect time to fix or find your heating solution to escape the cold next winter. At Melbourne Hydronic Heating, we will help you find your home's most cost-effective, energy-efficient heating solution. 

Be Ready For The Cold

Summer always goes too quickly; before we know it, Melbourne will be filled with people rugged up in puffer jackets. It's easy to forget just how cold Melbourne can get. Over the last decade, from late May until early September, the city has averaged a daily high temperature below 15°C. During this time, the coldest month, July, averaged a low of 6°C and a high of 13°C. Don't get caught out this winter; now is the time to ensure your home has a heating system that can keep you and your family cosy. 

At Melbourne Hydronic Heating, we offer a range of heating solutions tailored to your home's needs, regardless of size or design. Our friendly installation specialists are ready to equip your home with high-quality hydronic heating to help you get through the colder period.  

Beat the cold this winter with:

A high-quality heating system that can be gas or solar-based. 

Heat pumps or underfloor heating to warm the home. 

Trench convectors to heat every room. 

Heated towel rails to warm and dry towels during frosty mornings and chilly nights. 

Avoid Emergency Repairs

There's nothing worse than getting to the middle of the year and your home is incapable of warming up. Heating systems with broken parts or heaters that take hours to warm a room won't cut it this cold season. Now is the best time to fix heating issues or replace an ineffective system to guarantee your home is warm this winter. At Melbourne Hydronic Heating, we pride ourselves on being the best in the business with products and services to help you prepare for the colder months. 

We can repair your heating by:

Improving an existing heating system by adding radiator panels.

Fixing parts of a faulty heating system. 

Replacing heat pumps and boilers, and upgrading thermostats. 

Plan An Energy Efficient Winter

The price of living and energy costs are rising, but hydronic heating helps households save money during the cold season. The system is energy-efficient and produces clean, quiet and effective heating. We can install the home heating solution through floor heating or radiator panel systems. A floor heating system warms water that flows through piping under floors, releasing a pleasant temperature to each room. The alternative system heats water in a boiler, which circulates through piping connected to radiator panels installed throughout the home. Both options help households save money on heating. 

There are many benefits to a hydronic heating system, including: 

Helping homes stay clean by gently heating rather than causing turbulence through turning cycles on and off. 

Producing significantly less noise than other warm-air setups that use metal ducts or blowers. 

Reducing the number of moving parts to increase durability. 

Using water, which conducts heat better than air, creating energy efficiency. 

A sealed structure to avoid heat leaking. 

Being powered by water and natural gas making the heating allergen-free. 

No flames or electrical connections to prevent fire hazards and illuminate touching risks. 

Being 20-35 per cent more cost-effective than running a ducted system.

Why Use Melbourne Hydronic Heating 

At Melbourne Hydronic Heating, we have a significant presence in Victoria's hydronic heating industry. For over 30 years, we have designed, supplied, and installed the best hydronic heating solutions for homes across the state. We take the time to discuss your heating requirements thoroughly. Our experienced installers visit your home to assess the feasibility of putting in place a hydronic heating system. They will ensure your new hydronic heating system is effective, safe, and fitted within a timeframe that suits you. 

Don't get caught in a freezing home or paying high energy bills this winter; use a cost-effective, energy-efficient hydronic heating system. The system not only lowers energy bill prices and heats rooms sustainably, but it also helps to keep a home safe and allergen-free, making it great for you and your family's well-being. Talk to us today to have an environmentally, financially, and health-friendly heating solution reading in your home before the cold season hits.